In the wee hours of a cold autumn morning, then-15-year-old Mark Henick gripped the rail of a bridge overpass, staring at the ground 50 feet below. He took a deep breath and let go.
It was going to be a drop that Henick hoped would end his years-long struggle with major depressive disorder and social anxiety disorder, among other diagnoses. But just then, a stranger wrapped his arms around Henick's torso and stopped the then-teenager from taking his own life.
As a young man growing up in a broken home in Nova Scotia, Henick battled with depression, anxiety and suicidality. But through the help of that stranger, he began a journey to recovery — and became one of Canada's most prominent mental health advocates along the way.
Now, with the Canadian government seeking to expand its controversial Medical Assistance in Dying (MAID) law to let people with chronic mental illnesses access physician-assisted suicide in 2024, Henick, now 35, fears that many Canadians like himself will be in danger — and lose the same chance at recovery that transformed his life. 
Canada's potential MAID expansion has set off alarm bells around the world, raising thorny ethical questions about how it will impact vulnerable Canadians who already have trouble accessing the mental health care they need. Some critics argue that laws like MAID send a strong — and wrong — message to those who are suffering. Henick and others also fear that physician-assisted suicide laws foster an environment that makes it easier for patients to access death than the support and care that could help facilitate a life without suffering. 
"As soon as you pass these laws, particularly vulnerable people get a very strong message that actually their life is not worth living. And many people who would not have considered taking their own life will then be further encouraged to do it," says Dr. Mark Pickering, CEO of the Christian Medical Fellowship, a network of Christians in the medical community in the U.K. 
Indeed, there have been examples of cases in which health care providers, not patients, raise the option of assisted suicide. 
The history of medically assisted death in Canada
In 2021, about 10,000 deaths in Canada — which has one of the most permissive euthanasia policies in the world — were a result of MAID, an increase of 34% from the previous year. The country legalized medically assisted death in 2016, allowing adults suffering from terminal illnesses whose death, according to doctors, was "reasonably foreseeable," to seek a physician's aid in dying. Following a legal challenge, the eligibility criteria for MAID was updated in 2021 to remove the "reasonably foreseeable" requirement; the amended law allowed anyone with a chronic physical illness affecting their day-to-day life to apply for MAID. 
The 2021 amendment also allowed for patients with mental illness to apply, with that provision previously set to take effect in March 2023. In arguing for the expansion, Sen. Stan Kutcher, a psychiatrist himself, said in 2021, "Persons who have intolerable suffering from a mental disorder do not have a second-class type of suffering. Their suffering must be taken just as seriously as we take the suffering of those who request MAID for any other medical condition."
But, facing backlash to the mental illness provision, the Canadian government has delayed the MAID expansion to March 2024. 
While 61% of Canadians support the MAID law as it stands, just three in 10 support expanding it to those with irredeemable mental illness, according to an Angus Reid survey in February. The Canadian Human Rights Commission issued a statement last year arguing that MAID can't be the answer to systemic inequality, and three U.N. human rights experts wrote in 2021 that the expansion — in the absence of "viable alternatives" — violated the U.N.'s Universal Declaration of Human Rights. Conservative politicians have also been vocal about their opposition. 
"By expanding MAID, the Liberal government is refusing to take responsibility for developing better care for our most vulnerable," Sen. Denise Batters said in a statement. "Medical assistance in dying will set the mental health recovery movement back by a generation."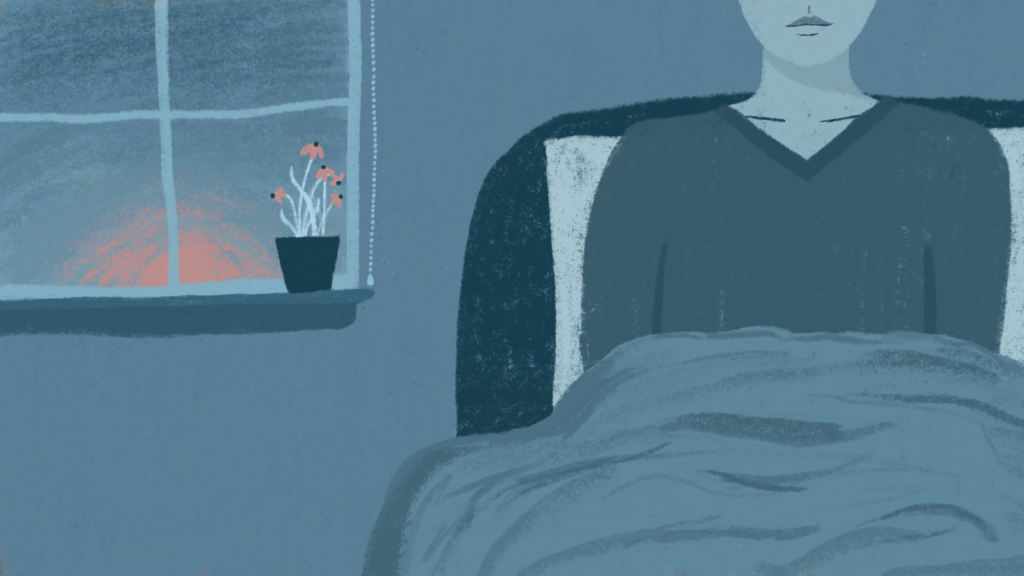 Canada's "crumbling" mental health care system
Mental health experts have been divided on whether mental illness alone should be a criterion to access MAID, but many agree that the expansion could further hinder access to care in a system that is already ill-equipped to provide people the support they need. 
Physicians at Toronto's Centre for Addiction and Mental Health voiced their concerns in a 2022 letter to the chairs of the Special Joint Committee on Medical Assistance in Dying, arguing that the country needs to address equitable access to mental health care first.  
"Canada's mental health care system has experienced chronic underfunding leading to a significant shortage of community and hospital-based mental health care across the country," the letter reads, adding that about one-third to one-half of Canadians with mental illness were not getting their needs met before the pandemic exacerbated the mental health crisis.
While Canada has a universal, publicly funded health system, the existing supports for mental health in the country are not as accessible as other parts of the system. Though visits with a general practitioner or psychiatrist are covered by public health insurance, psychotherapy or counseling with a private practitioner is not, unless the provider works at a government-funded hospital or agency. 
In a 2018 report, around 42% of Canadians who sought mental health support said that their needs were either partially or fully unmet. One in 10 Canadians wait about four months to receive mental health counselling — a wait far too long for those with crippling symptoms.  
Henick says that this "crumbling" mental health care system creates a situation where euthanasia isn't just an option for some people — it becomes the only choice they have. 
"Medical assistance in dying will set the mental health recovery movement back by a generation." 
"You're euthanizing poor people, middle class people. You're euthanizing vulnerable people," he says. "[It] is horrifying to think that we might be euthanizing people out of a budgetary concern that we can't care for them." 
Data from around the world validates Henick's claim. In the Netherlands, which has already legalized euthanasia for irremediable psychiatric struggles as of 2002, most applicants for medical assistance in dying are younger and poorer than those who apply for physical-illness related reasons, reports The Globe and Mail. The same is feared for Canada, where those who don't have enough money to seek help will choose MAID instead.
In a statement to Analyst News, the Canadian Mental Health Association (CMHA) says that regardless of whether MAID is expanded, it will continue to advocate for better care for patients. The organization is one of the country's leading community-based mental health care providers.
"Canada is failing to meet its human rights obligations when people with a mental illness cannot receive the programs, supports and resources they need to be well and live with dignity," the statement says. "The federal government has an obligation to ensure that a person has all of the resources they need to live. An absence of affordable housing, income supports and/or food security must not be the reason someone chooses MAID." 
The murkiness of mental health
While establishing adequate mental health care is a major hurdle, there is also the issue of assessing mental health itself. Dr. Musa Sami, a psychiatrist who practices in Lincolnshire and Nottingham in the U.K., says it is difficult to assess whose mental health state is irremediable. Mental health diagnoses rely on testimonies from patients — there are no tangible scans or tests that can be relied upon to identify the severity of mental health issues in most cases. 
"Having seen thousands of patients … I cannot tell you which patients will recover and which patients won't," says Sami, who has been in practice for 12 years. "Our understanding of mental health and the neuroscience underpinning it is nowhere near enough to recommend such a law." 
Pickering adds that patients who are suffering from mental illnesses are often in a debilitating mental state — but people who apply for MAID for physical ailments are required to undergo psychiatric evaluation to make sure that they are mentally sound to make the decision to seek assisted suicide. 
"By definition, people with mental illness find decision-making and moral decision-making much harder since their sense of self-worth is often [diminished]. If you ask psychiatrists in many countries about their views, many are horrified because they've spent so many years helping suicidal people to see that they have more value than the patient actually thinks," he says. "And now they would have to be saying 'Yup, we agree with you that your life is sufficiently bad and we should support you to take it.' It's a very dark and dangerous place to be."
"Our understanding of mental health and the neuroscience underpinning it is nowhere near enough to recommend such a law."
But the CMHA says that "the human rights of people with a mental illness are fundamental, including their rights to dignity, self-determination and bodily autonomy."
It's precisely that bodily autonomy that makes expanding MAID for mental illness necessary, proponents say.   
"Some mental illness can be intractable and incurable. Excluding people with mental disorders as their sole underlying condition from accessing MAID is discriminatory and perpetuates the stigma they already experience," Dying with Dignity Canada, a human rights charity that advocates for the improvement in the quality of dying, says in an email.
Expanding MAID does not mean abandoning support for palliative care, the group continues. "Rather than scale back MAID legislation, we need a concerted effort to expand social services," the statement says.
Making mental health services more affordable, accessible and effective is something that both MAID expansion supporters and critics, including Henick, can agree on. 
Henick says that if medically-assisted suicide had been an option for him in his darkest days, he would have applied. And given his psychiatric history and the number of times he'd been in and out of the hospital, he suspects he would have been approved. 
His story would have been lost, he says, and he wouldn't be where he is today: with a platform to amplify the voices of those who are suffering in silence. Since the day his life was saved, he's worked to spark change and give others hope.
For Henick, reflecting back on his struggle with mental health, there is one undeniable truth. "I wasn't the broken one," he says. "The system was."
Correction on March 30, 2023: An earlier version of this article misstated that Mark Henick grew up in Toronto. He grew up in Nova Scotia. We regret the error.